Shanghai
12/02 - 1/03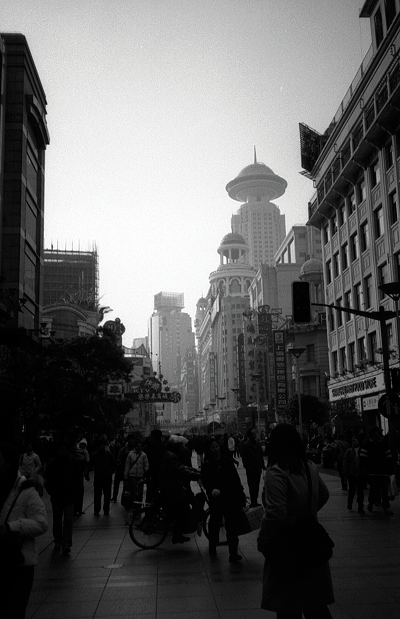 Nanjing Lu, Puxi, Shanghai

Nanjing Rd. is the main thoroughfare that runs east-west through Puxi (western Shanghai)and contains most of the city's biggest stores. I love this shot and how it shows off the mix of architectural eras and styles.
SPECS
Yashica T-4 Point and Shoot
B/W Film (Kodak C-41, 400)
Processed at Photoworks, S.F.