IN THE MIX

Far be it from me to say that the album is dead and that only mixtapes/CDs are where the really real realness is at but you know...it kind of feels like that these days. Here's a few Pop Life has been enjoying:



DJ Nu-Mark: Hands On
Appearing on Sequence, this mix-CD finally gives Jurassic 5's other talent some of the shine he deserves. Nu-Mark has been one of the West Coast's most unsung talents and this summer should help put things back into perspective through his upcoming Blendcrafters EP and this Hands On mix. Apart from kicking off with some tasty funk selections, my favorite section comes in the middle where Nu-Mark mixes up hip-hop intros and interludes from Group Home, Organized Konfusion, and others. It's brilliant and inventive (and kind of makes me wish I had thought of it first). Plus, Nu finds a selection of int'l hip-hop that doesn't suck. Amazing.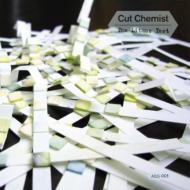 Cut Chemist: The Litmus Test
As for Nu-Mark's J5 partner, Cut Chemist finally gives us something to chew on considering that his long-awaited full-length solo won't be out until 2005 (yeah, you heard right). The Litmus Test is fantastic as Cut revisits and remixes many of his classics: "Lesson 6," "The Number Song," "Bunky's Pick," plus a slew of J5 hits like "Jayou," and "A Day At the Races." Though you know Cut probably labored on this, The Litmus Test takes off at such a fast and furious pace that it feels like he just whipped it out on a whim. The Groove Merchant's Cool Chris put me up on one of the mixes' best parts - at the end, Cut reworks the "Quality Control" beat (Blowfly in the house!) and then drops on an acapella rhyme from Superlover Cee (taken live off a Red Alert show I believe). Dumb hot.



DJ Shortkut: Rekonstrukted Elements
Short's ode to hip-hop samples first dropped in the late '90s and became a cult hit (along with Cut Chemist's Rare Elements and J-Rocc's Live From the Sex Machine tapes). On it, he revisits the glory era of the early '90s and jumps between classic tracks from the Hieroglyphics, Native Tongues, Brand Nubian, etc. and then the OG samples they use. The concept isn't new and has since been duplicated ad nauseum by hordes of wanna-be digging jocks but what makes Rekonistruked work is Short's unmatched skills. There's no MPC loops here: everything you hear is rekonstrukted by hand. At an hour long, he must go through nearly 100 songs: play "name a sample" with your friends and see who wins. (Note: the CD version of this will drop later this summer with liner notes by yours truly)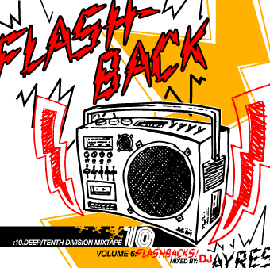 DJ Ayres: Flashbacks
My man Cosmo Baker from Illy Philly hepped me to this mix-CD by his man Ayres. Flash-Back is a blend tape but not the same ol let-me-put-a-Jay-Z-verse-over-the-"Tipsy-beat. Instead, Ayres is all about making connections between songs, mixing, for example, from Ice T to Jay-Z, linking the two by the "I got 99 problems but a bitch ain't one" hook (yeah dudes, Jay-Z didn't invent that, sorry) or jumping between Black Star's (remember them?) "Definition" and BDP's "Superhoe." Again - it's not necessarily a new idea, but executed super clean and better yet, just remind you how good hip-hop has been over the years. Take a trip back with Ayres.