Shanghai
12/02 - 1/03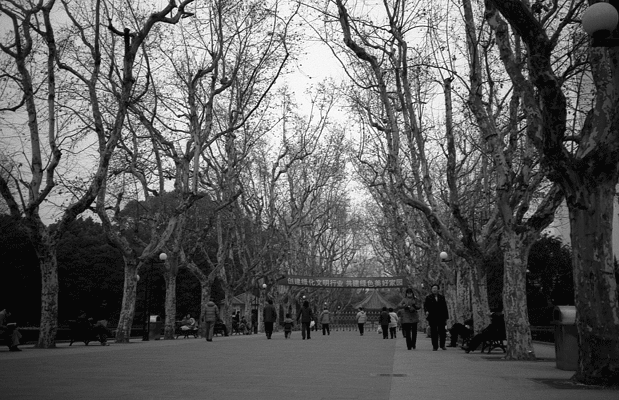 Puxi, Shanghai

I really have to take better notes - this small park is somewhere on the central side of Puxi during a walk-about I took through the area. I'm sure it must look much more scenic in spring rather in the dead of winter.
SPECS
Yashica T-4 Point and Shoot
B/W Film (Kodak C-41, 400)
Processed at Photoworks, S.F.