Shanghai
12/02 - 1/03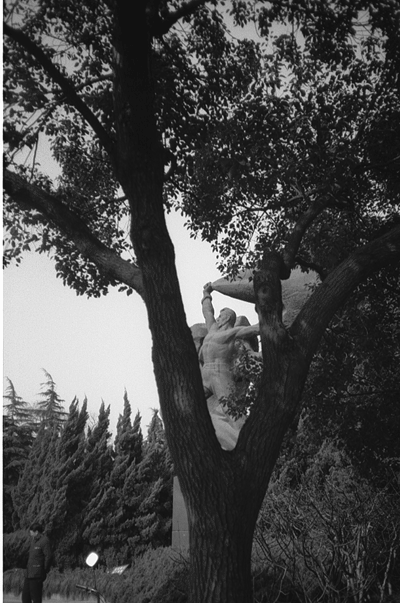 The Bund, Puxi, Shanghai

This was actually taken inside a park (I don't remember the name) but it's some classic Communist-era public art. Very heroic with beautifully sculpted people leading the charge for the people's revolution. Or something like that.
SPECS
Yashica T-4 Point and Shoot
B/W Film (Kodak C-41, 400)
Processed at Photoworks, S.F.