Shanghai
12/02 - 1/03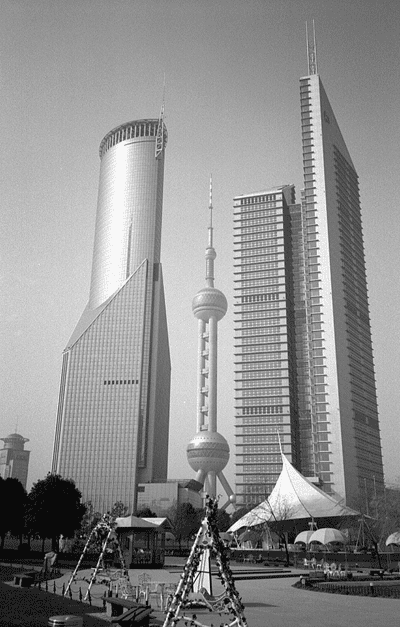 Pudong Skyline, Shanghai

I have an identical shot taken in color with my Polaroid. I'm assuming the orientation of these three buildings (in terms of how they line up with one another) is not coincidental. It's like the manifestation of an anime vision.
SPECS
Yashica T-4 Point and Shoot
B/W Film (Kodak C-41, 400)
Processed at Photoworks, S.F.