Shanghai
12/02 - 1/03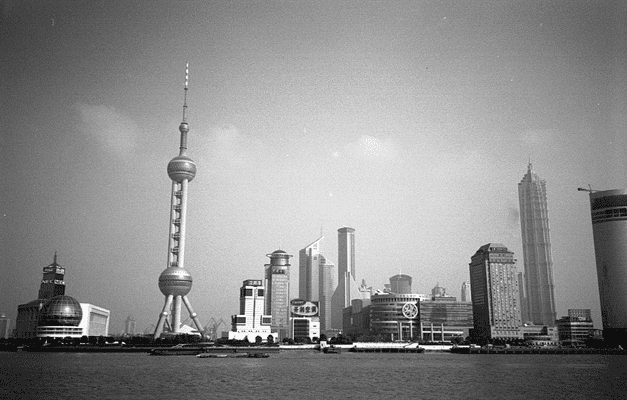 Pudong Skyline, Shanghai

All these photos were taken in Shanghai between Christmas 2002 through the first week of 2003 (photos are not in chronological order). I open with this remarkable skyline shot of Pudong, the newer, eastern side of Shanghai. What's truly incredible is that NONE of the development that you can see in this shot (which is only the tip of the iceberg) existed ten years back. The mind reels. (By the way, this shot was taken from The Bund, which runs on the west side of the Huangpo River).
SPECS
Yashica T-4 Point and Shoot
B/W Film (Kodak C-41, 400)
Processed at Photoworks, S.F.