Shanghai
12/02 - 1/03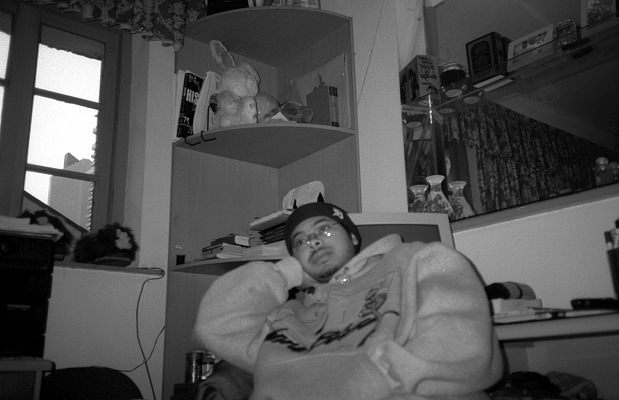 Dana Burton, Puxi, Shanghai

Dana's from Detroit originally but he's been out in Shanghai for four+ years now where he is a local hip-hop promoter and rapper (MC Showtyme). His Mandarin (of which he knew zero when he moved out here) is better than mine and he's a big mover and shaker in getting Shanghai's nascent hip-hop scene off the ground.
SPECS
Yashica T-4 Point and Shoot
B/W Film (Kodak C-41, 400)
Processed at Photoworks, S.F.